Minecraft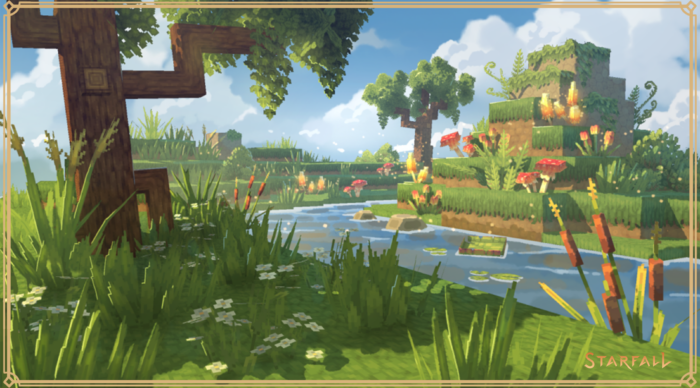 The World of Starfall is coming to Minecraft! Journey into the skies above the realm of Lyra, populated by mystical Skylands and uncharted Frontiers.
Here, airships aren't just a mode of a transport; they're a way of life. So assemble your crew and board your own customizable airship, equipped with realistic physics, to establish your legacy.
Engage in aerial PvP combat, battle fearsome pirates and epic monster world bosses, and discover adventure around every corner. Starfall offers a sandbox experience where players drive the economy, build cities, start guilds, and more.
So what'll it be traveler? The choice is yours…